The restoration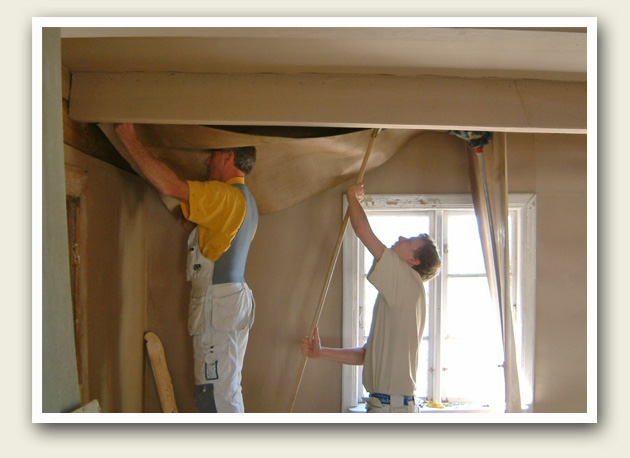 The restoration has been performed with the aim to preserve the old building's turn of the century condition. We carefully restored the house with the definite goal to preserve the house's "soul" and to only use nature materials that allows the house to "breathe".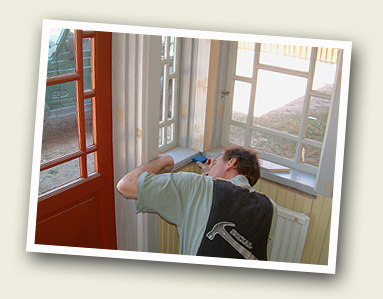 Room by room
The floors are set directly on the ground. The floorboards were covered by cork carpets that stopped the floor from breathing which caused them to rot and become destroyed.
Instead, we fitted a floor made from wood cut from the area and put a layer of leca balls under it as insulation.
The foundation has been tightened from the inside with clay and the house has been refitted with new ecofibre insulation.
Roofpaper has been fastened around roof beams and roof in the ground floor with over 20000 nails.
The attic, which used to be unfurnished (except for the maid's chamber), has been fitted with 2 new bedrooms and 2 shower rooms. All inner walls have been built up with wood.
In the kitchen and the hallway, there were pearl-groove panels which we copied. The pearl-groove now covers the walls in the hallway, kitchen and guest bathroom and it's painted with 3 layers of linseed oil paint.
The rooms and hallway on the upper floor have the walls covered with planed boards which are also painted with linseed oil paint, except for the four bed room where we used tempera. The double room and the maid chamber have been fitted with cardboard and wallpapers.